Intercultural Day was a great success at the Alexandre Lamfalussy Faculty of Economics
The fourth Intercultural Day was held on 6th of December 2022 at the University of Sopron Alexandre Lamfalussy Faculty of Economics.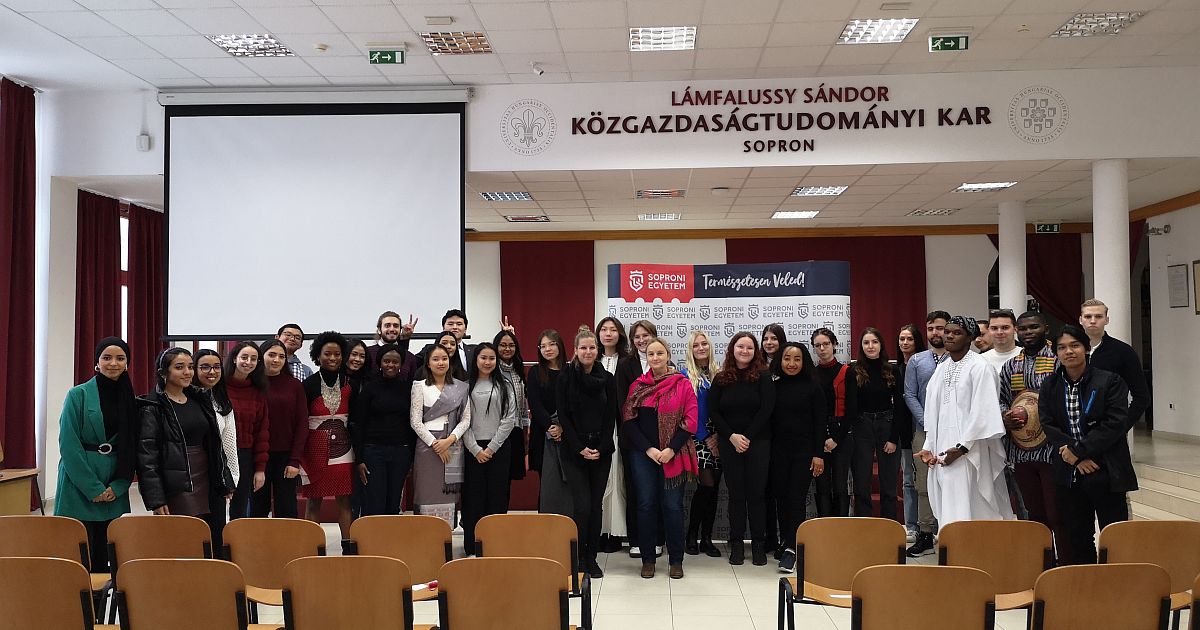 16 countries were presented by more than 30 students, who participated in the organization as well. The participants were able to gain an insight into our students' own culture or the culture of their choice through lectures and well-decorated stands. Some teams also presented the traditional food of their country, which the participants and invited quests could taste.
The purpose of the presentation was not only to learn about the visible part of cultures, but also to deepen the professional knowledge about beliefs and attitudes that can be observed only if we live longer in another culture. The presentations had compulsory elements but beyond that, it was the students' choice what they present from the culture.
Participants and guests could choose one culture which presentation was the best according to their opinion. The organizer awarded the winner with a gift package. The winning team presented the culture of Nigeria. We congratulate them!